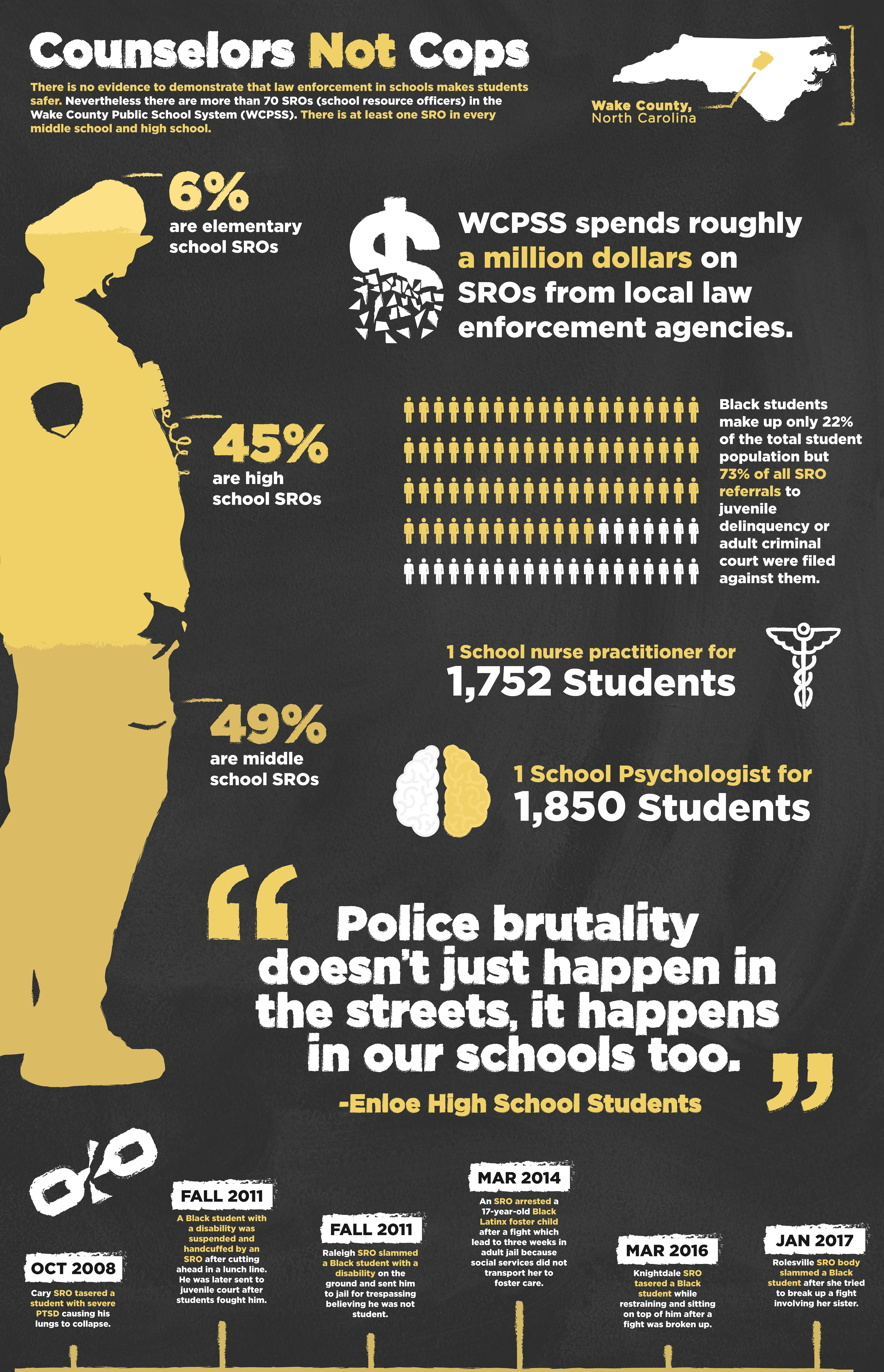 Black and Latinx students should have a safe learning environment. But for many students of color, school police do not equal safety. In Wake County Public Schools, where there are over 70 hired police officers, 22% of students are Black but they make up 73% of students referred to juvenile or adult court by school police. This culture of criminalizing students of color has led to police brutality that frequently targets Black students with disabilities.
This is why we want counselors, not cops. We want a world where Black and Latinx students receive affirming mental health support. We also want more nurses and Peacebuilders who address student conflicts with restorative justice.
Together, we can create a more loving world for Black and Latinx students. The Youth Justice Project partnered with the Wake County Black Student Coalition, Education Justice Alliance, and the ACLU of North Carolina to release infographics to educate and inspire people to action. Learn about policing in Wake County Public Schools and join our #CounselorsNotCops movement by sharing these infographics with Wake County school board Members.