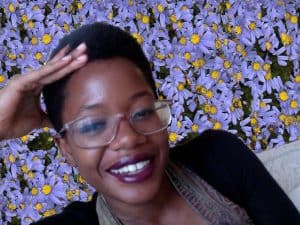 It's hard to ignore injustice when it runs around exposed, loud (at times), and reckless always. I came to consider myself a part of the struggle for real social justice when I became aware of how connected you and I are; when injustice happening 'somewhere else' felt like it was unfolding right beside me–inside of me. Once my critical consciousness of injustices' many forms started to grow, I felt (and still feel) moved to revolt against, dismantle, and creatively resolve it. To do so meaningfully, I have begun the lifelong process of understanding the complexity of injustice through a wide lens that is decidedly transdisciplinary. The complexity and connectedness of food systems, carceral systems, and healthcare systems–systems that control our minds and bodies– has called me to imagine and then help build liberated spaces that are grown from within a racial, economic, healing, and transformative justice spirit.
A guiding quote for me:
"There is no such thing as a single-issue struggle because we do not live single-issue lives" – Audre Lorde.
A little bit about Adé Oni:
Hello! I am Adé. Among many other things, I am a first-year Master of Public Health: Health Behavior student at UNC-CH. The program curriculum offers us tools for assessing health ecologies and for applying research methods that are intended to help us begin to understand the complexity of the human experience and to guide us in developing positive solutions to those, presumably "negative", states of health. In my view public health is connected to every part of our lived and unlived experiences. Currently, I am challenging and deepening my understanding of 'public health' by way of comprehending the impact of social exile/confinement; impediments to fruitful economic mobility; death; and ingredients for an overall positive well-being.
————–
In the coming weeks, SCSJ will introduce you to our Spring semester interns. Their internships are sponsored by a generous gift from the Troan Family Foundation. With diverse backgrounds and academic interests, we know that you'll enjoy getting to know them.
  Get to know more about Spring Intern 
Oprah Keyes
, in case you missed it !