The Southern Coalition for Social Justice celebrated National Voter Registration Day (NVRD) by hosting a concert and voter registration event with Rock the Vote, NARAL Pro-Choice North Carolina, IgniteNC, and the Watauga County NAACP at Appalachian State University in Boone, North Carolina. The concert was one of hundreds of simultaneous NVRD events staged throughout the nation. The Boone event was a part of the largest field effort to date, with over 2,200 partners and 5,000 volunteers working to register nearly 100,000 voters throughout the U.S.
Boone-based favorite The Nude Party opened the concert with a set of lively, eclectic covers. Brooklyn-based indie rock power trio Les Racquet headlined the event and energized attendees with their unique brand of jazz/roots/rock. SCSJ Deputy Director Shannah Sayers, Miss United States (and former Miss North Carolina) Elizabeth Safrit, Watauga NAACP President Mary Lyons, and Boone Mayor Andy Ball spoke on the importance of voting and civic participation while community and student volunteers distributed voter guides and  helped attendees register to vote or look up their polling places. Miss Safrit further posed with students at the SCSJ "Why I Vote" photo booth.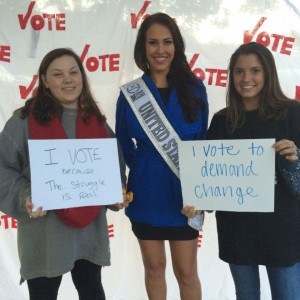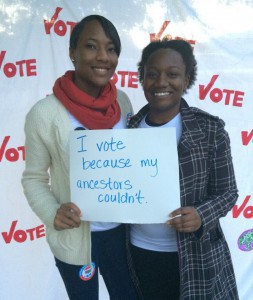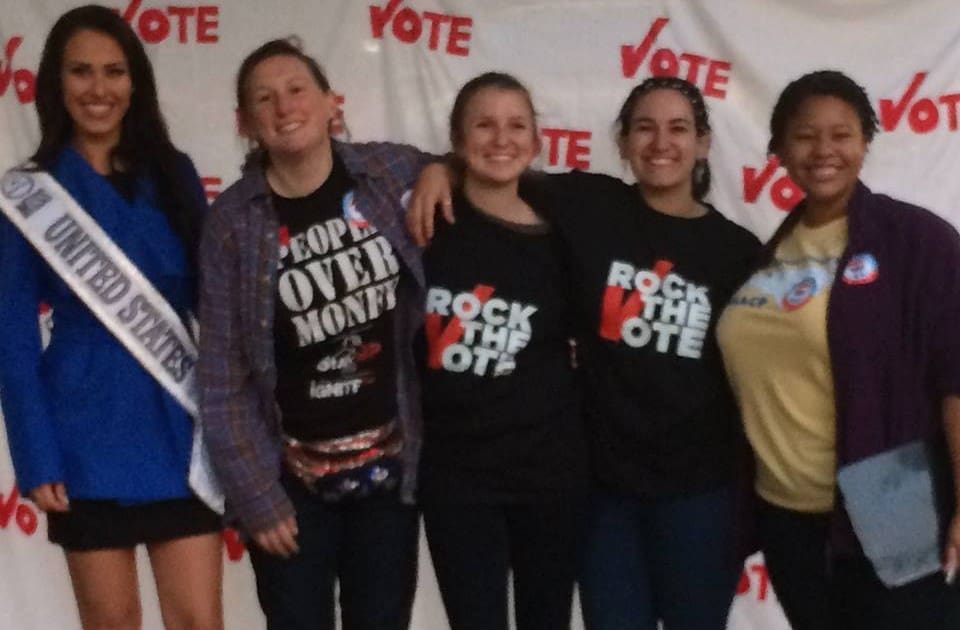 Rock the Vote event coordinator Sara Tabatabaie was impressed by the high percentage of students that had already registered to vote. Volunteers from SCSJ partner groups estimated that approximately 60 percent of the students attending the concert had already newly registered to vote in November.
This notably higher than normal rate of new voter participation is perhaps unsurprising, given the electoral climate in Watauga County. As reported by The Rachel Maddow Show in August of last year, the Watauga County Board of Elections has long been active in making it difficult for college students to vote:

Visit NBCNews.com for breaking news, world news, and news about the economy
A more recent local Board of Election decision to move a polling place used primarily by students from a popular, easily accessible, and convenient campus location to a poorly accessible site farther removed from these new voters has been met with fierce resistance from student activists and community leaders alike. TIME's coverage of the Boone National Voter Registration Day event further reported that the Board "recently rejected a proposal to have the campus serve as an early voting site, though the campus was home to an early voting site every year since 2008." "ASU students comprise nearly half the population of Boone, so their turnout in local elections can determine their outcome," commented Ball in an interview following the event.
"Who here is not registered to vote?"
The silence that met Ball's question to the crowd mid-way through the concert testifies not only to growing student awareness of and advocacy for voter rights issues at both the state and county levels but also to the strength and impact of student and community activists' joint, ongoing voter registration campaign. Appalachian student and IgniteNC fellow Rachel Clay remarked on the significance of this community-student alliance. Despite some remaining town-and-gown tensions, community groups have worked in partnership with student activists to register and educate student voters. "It expresses that [the community] actively stands in solidarity with students" said Clay, "regardless of our differences in age, ethnicity, backgrounds, and beliefs."
Clearly, Appalachian students got the memo on the importance of voting and they're taking action to affect change on issues they care about while pushing back against efforts to suppress their vote.
Post by SCSJ Researcher Sarah Moncelle