Last updated: Oct. 30, 2023
Background
In 2022, the North Carolina Supreme Court ruled the North Carolina General Assembly partisan gerrymandered legislative and Congressional maps drawn after the 2020 census to give Republicans an unfair advantage in Harper v. Hall. Southern Coalition for Social Justice represented Common Cause North Carolina in Harper. This decision forced state legislators to redraw the maps.
However, after the political composition of the court changed in 2023, the court reheard the case. On April 28, 2023, the court overturned the Harper decision, giving lawmakers power to redraw electoral maps in 2024 without any limitations on partisan gerrymandering.
Click here to learn more about the Harper v. Hall decision.
Public Comment
Although lawmakers indicated the redistricting process would take place in October, they were incredibly tight-lipped on details of the process, offering no public statements, draft maps, or mapmaking criteria. On Sept. 25, SCSJ joined a coalition of more than 50 groups in a letter, asking the General Assembly to conduct an open and transparent redistricting process.
"Everyday North Carolinians must be able to map their own future— and currently only you have
the power to make this a reality," the letter reads.
Letter-2023-North-Carolina-Redraw-1

However, these requests fell on deaf ears, as the General Assembly held only three public comment meetings before it began drawing its maps in Elizabeth City, Hickory, and Raleigh on the week of Sept. 25. The meetings were announced only a few days before the first meeting, and had no way for individuals unable to attend to submit their comments online. The meetings also did not include any draft maps or mapmaking criteria.
At all three, the vast majority of attendees sharply criticized the lawmakers' lack of transparency and urged for the new maps to be fairly drawn. Community activists also wrote op-eds and commentaries, voicing their frustration over the process.
Keith Rivers, president of the Pasquotank County NAACP, wrote an op-ed condemning the legislature's redistricting process.
"By trying to shut out the people, especially the state's "Black Belt," from this redistricting process, it's clear lawmakers are trying to take us back in time," Rivers wrote. "We won't go back without a fight."
Keisha Dobie, an Elizabeth City educator and community activist, wrote a commentary about her experience having lawmakers manipulate her statements to justify "another round of racist and politically motivated gerrymanders."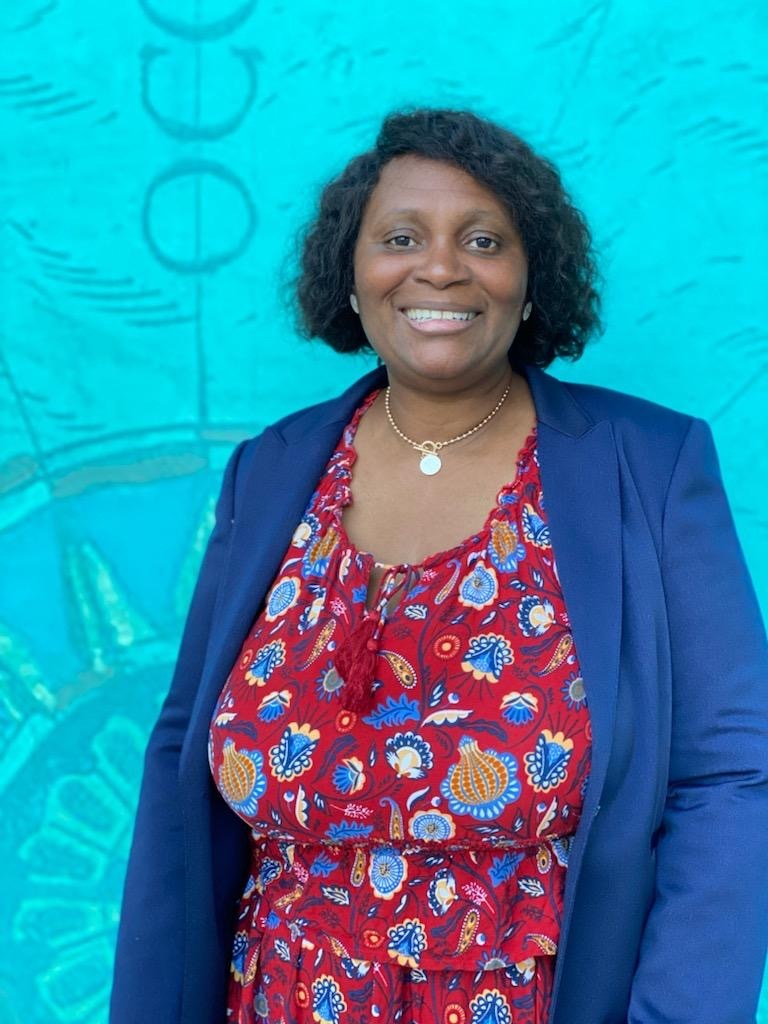 On Oct. 3, SCSJ also joined 20 other groups to ask lawmakers to officially adopt redistricting criteria that complied with the Voting Rights Act and the recent Allen v. Milligan decision. The letter showed that nearly 90% of North Carolinians oppose gerrymandering and urged the General Assembly to follow the will of the people.
In Allen, the Supreme Court of the United States found the Alabama legislature unlawfully diluted the power of Black voters by denying them a second district in which they had a reasonable opportunity to elect a candidate of their choice. Writing for the majority, Chief Justice John Roberts wrote that complying with the Voting Rights Act requires consideration of race in the redistricting process.
"The question whether additional majority-minority districts can be drawn, after all, involves a quintessentially race-conscious calculus," he wrote.
Click here to learn more about the Allen v. Milligan decision.
"We provide this information," the coalition's Oct. 3 letter reads, "in the sincere hope that the North Carolina Legislature will pursue in good faith compliance with all current, binding legal protections for voters this redistricting cycle to enact voting plans that will accurately and fairly assess the will of North Carolina's electorate, and provide an equal opportunity for all voters to elect candidates of their choice in the coming decade."
Letter-2023-North-Carolina-Redraw

Per @RalphHise, redistricting maps are being drawn this week in private rooms, a shift from past years when the map-drawing was in public rooms and livestreamed.

He says it's unlikely that maps will released this week, but hopes the process will be done this month #ncpol #ncga

— Colin Campbell (@RaleighReporter) October 2, 2023
REDISTRICTING UPDATE: @RalphHise says Republicans aim to produce maps this week and take them up in committee by Thursday. Floor votes would not occur until the following week at the earliest #ncpol #ncga @WNCN @Queen_City_News @wnct9 @myfox8

— Michael Hyland (@MichaelWNCN) October 16, 2023
Maps released
The General Assembly's House and Senate Redistricting Committees released maps on Oct. 18. These included two potential Congressional maps (CCJ-1 and CBP-5), a state Senate map (SCJ-1), and a state House map (HST-2).
See the full map at https://northcarolina.redistrictingandyou.org
After the maps were released, several groups released statements, condemning the secretive map drawing process and the short amount of time advocates and voters had to review the maps.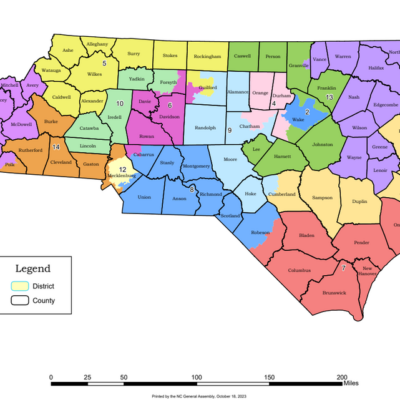 The General Assembly announced both redistricting committees would meet on Oct. 19 for "discussion" of the maps. During the meetings, lawmakers said they ignored racial data when drawing the maps- despite the U.S. Supreme Court making it clear consideration of race is required when drawing new districts.
On October 22, the Southern Coalition for Social Justice submitted a letter appending expert analysis on racially polarized voting within North Carolina and expressing concerns of Voting Rights Act violations within proposed maps.
NCGA-VRA-Senate-Ltr-10.22.23-FINAL

Maps enacted
Despite widespread criticism from lawmakers, activists, and residents, the General Assembly passed all three maps, with very few changes, on Oct. 25.
Sen. Hise starts to introduce the maps when he's interrupted by a group of what looks like students chanting "Fair Maps Now!" pic.twitter.com/3p2Wu09uHw

— Briana Brough (@bribrough) October 24, 2023
For more information, download SCSJ's 2023 Redistricting Toolkit.
2023-Redistricting-Toolkit.10-24-Update