Open Data Policing is a first-of-its-kind platform aiming to make real the recommendation of former President Barack Obama's Task Force on 21st Century Policing to make stop, search, and use-of-force "data…publicly available to ensure transparency." The site currently aggregates, visualizes, and publishes public records related to all known traffic stops that have occurred in North Carolina since 2002, in Illinois since 2005, and in Maryland since 2013. Data is collected in all states pursuant to mandatory data collection statutes and reported monthly to the North Carolina State Bureau of Investigation, Illinois State Police, and Maryland State Police. The platform does not alter or manipulate raw data.
Where data sets are incomplete or missing, it is because they have not been reported to the state agency from which the site derives its records. Although the site permits users to identify the career enforcement patterns of individual officers associated with known traffic stops, Open Data Policing does not have access to, nor does it publish, the names of drivers, passengers, or officers involved in traffic stops.
Over the past two decades, there has been a drastic increase in the number of police officers patrolling public schools. Since 1995-1996, it is estimated that the number of School Resource Officers in North Carolina schools has risen by over 300%. Given the increased presence of police in schools, it is critical that students (and all people) be prepared for encounters with law enforcement.
YJP has produced a wallet "Know Your Rights" card that outlines 1) an individual's rights when interacting with law enforcement; 2) general tips for interacting with law enforcement; and 3) what to do if an officer violates your rights. We encourage you to print a card for yourself and distribute cards to any youth you work with or know.
Police Accountability News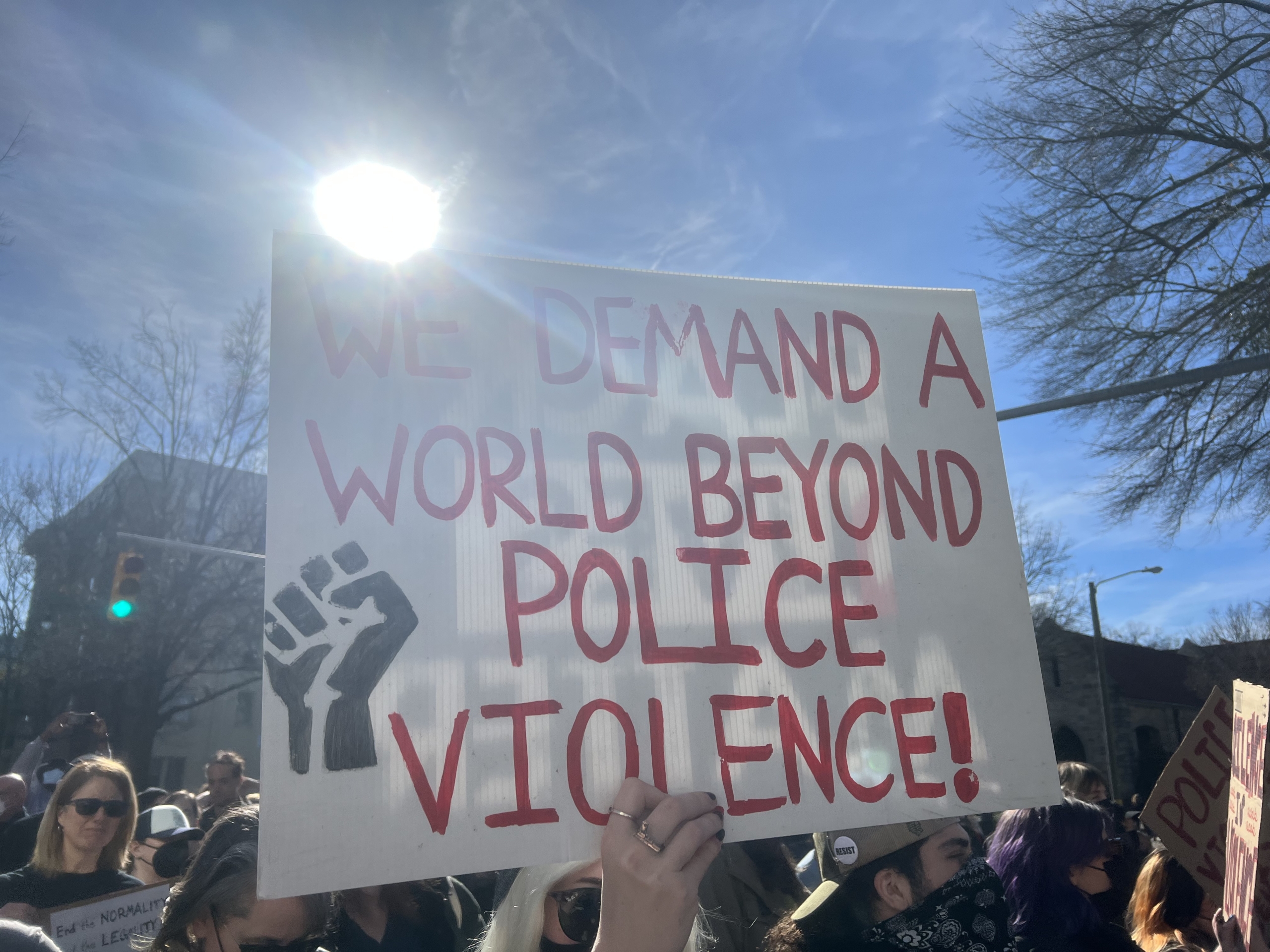 Durham public school students joined social justice advocates at Duke Law last week to discuss school-to-prison pipeline in North Carolina and the barriers preventing its dismantling, the broader impact of organizing, peer education, and community lawyering in justice work. Historically, North Carolina schools are the source of nearly half of annual referrals to the juvenile…
Read More

Durham School Students, Advocates Discuss School-to-Prison Pipeline at Duke Class