Reentry is seldom a straightforward and effortless process, leaving many formerly incarcerated individuals alone in the journey back to their communities. A lack of outreach, resources, and structural support does not allow individuals to foresee barriers to successful reentry, or make it easy for them to identify solutions.
Southern Coalition for Social Justice is committed to a transparent and robust reentry process that ensures individuals are championed at every step of the way.
Your First 48 Toolkit
Your First 48 Toolkit is a Durham County resource guide for successful reentry within 48 hours after release from incarceration and beyond. The Toolkit serves to connect you to resources and service providers helping to overcome the barriers to a successful reentry. Your First 48 Toolkit promotes social and economic independence through relationship building, strong community involvement, education, and public support. The Toolkit will help you foresee barriers to a successful reentry and identify likely solutions by informing you who to connect with and what questions to ask.
Ban the Box
The "box" is that spot on many employment applications asking whether the applicant has been convicted of a crime or if they have been incarcerated. Some employment applications may even inquire about arrests. A Ban-the-Box ordinance would remove these questions from the application at the initial stage of the employment process so the hiring authority will first get an opportunity to learn about the candidate's experience, skills, and personality as they relate to the position to be filled. The Ban-the-Box movement began with All of Us or None, a national grassroots civil rights organization that fights for the rights of formerly- and currently-incarcerated people and their families. SCSJ supports communities, municipalities, counties, and businesses as they move toward ban-the-box policies.
Fair Chance Business Certification
Fair Chance hiring is an incredibly impactful practice, especially considering that one-third of Americans have a criminal record. Here at SCSJ, we believe people are not the sum of their worst mistakes. Therefore, we recruit businesses and nonprofit organizations to create an inclusive hiring practice that selects candidates based on their qualifications, rather than rejecting them for their past mistakes. We call it our Fair Chance Business Certification.
In order to become Fair Chance Business Certified, businesses must:
Remove all questions about criminal records from the initial job application form
Delay asking questions about criminal records until the applicant is given a conditional offer
Give applicants a chance to see any background checks you run
The certification is free and open to any small business in the South. Certified businesses receive a free window sticker, access to special events, and resources for creating effective fair chance hiring policies.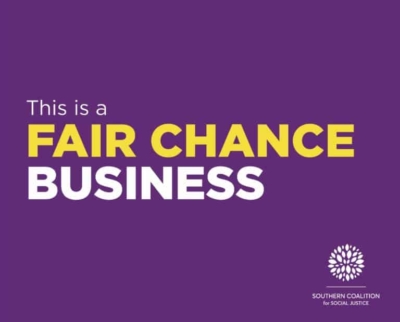 DURHAM — Southern Coalition for Social Justice is sharing in our Durham community's sadness as we remember Chukwuemeka "Chuck" Ajiri Manning Sr., a tireless justice innovator and a mighty force for good, who died June 18, 2023. A Durham native, Chuck mentored, reached, and supported anyone who may have been struggling or needed a hand…
Read More

SCSJ Mourns Loss of Tireless Durham Justice Innovator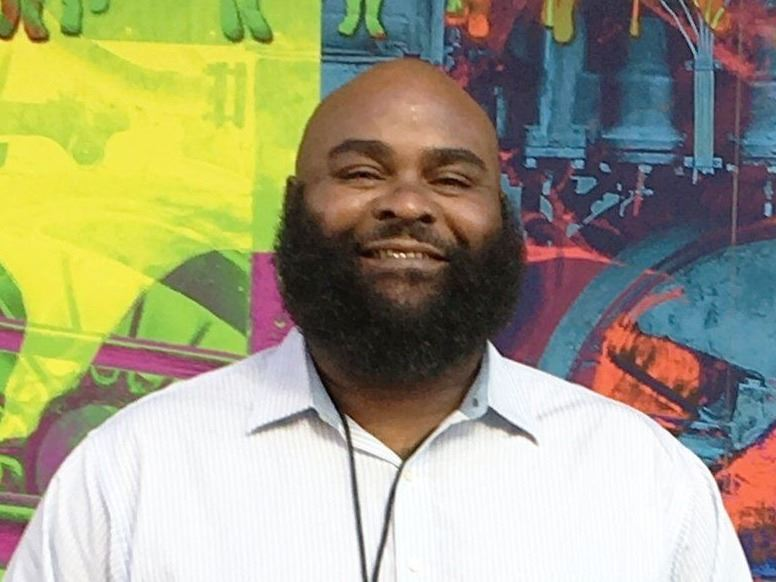 'Ban the Box' to increase tax revenue and reduce crime Guest Commentary QNotes ENGAGE: Write a letter to the editor For 1.6 million North Carolinians, the worst part of job searching is not the interview, but the moment they drop off the application. Nearly every employment application contains a small box on the front page…
Read More

Ban the Box to increase tax revenue and reduce crime