SCSJ is partnering with community organizations in several states across the South to offer in-depth training sessions to educate community organizers on the redistricting process and potential voting rights violations following the 2020 census. Community Redistricting Organizations Working for Democracy (CROWD) Academies will equip individuals and organizations with tools to monitor and engage with redistricting processes at every level of government, spot warning signs, and take action if decisions are likely to infringe on the right to an equal opportunity to participate in elections.
Below, read our one-pager, "Redistricting Overview," view our CROWD Academy Booklet, download our state-specific chapters, and read and hear about CROWD Academy participants' experience with the training.
Learn more about our 2020-2022 CROWD Academy Fellows.
Redistricting Overview by Tazeen Dhanani
Crowd Academy Booklet by Tazeen Dhanani on Scribd
---
---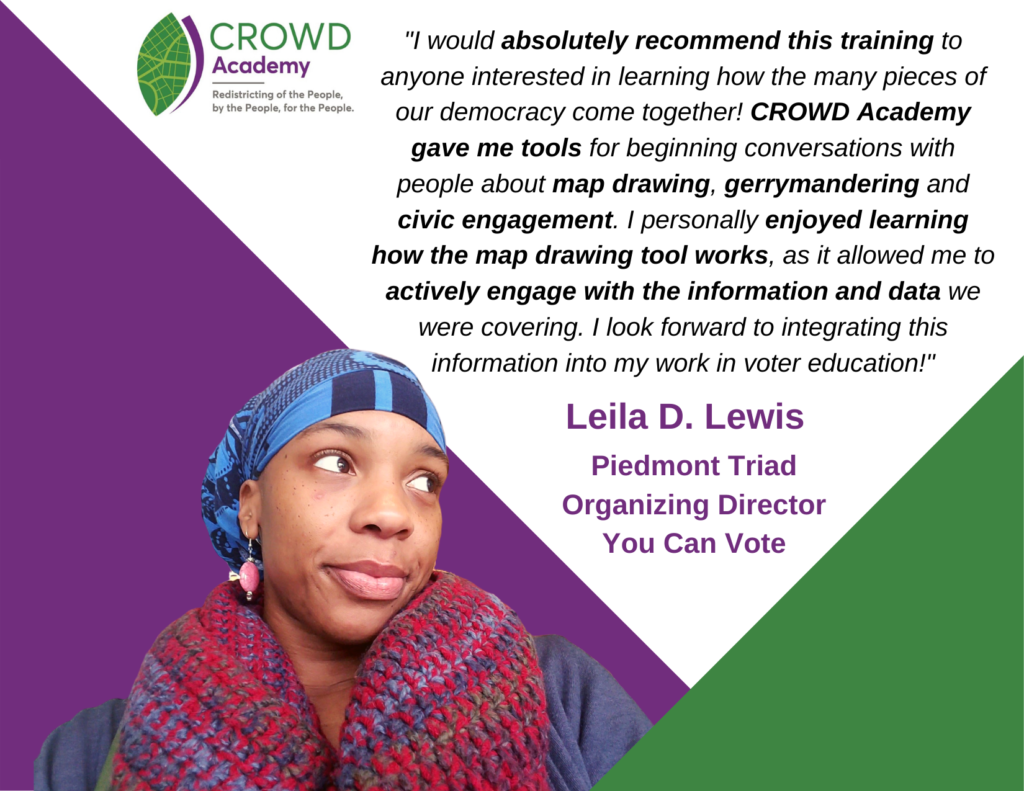 I enjoyed learning how the map drawing tool works.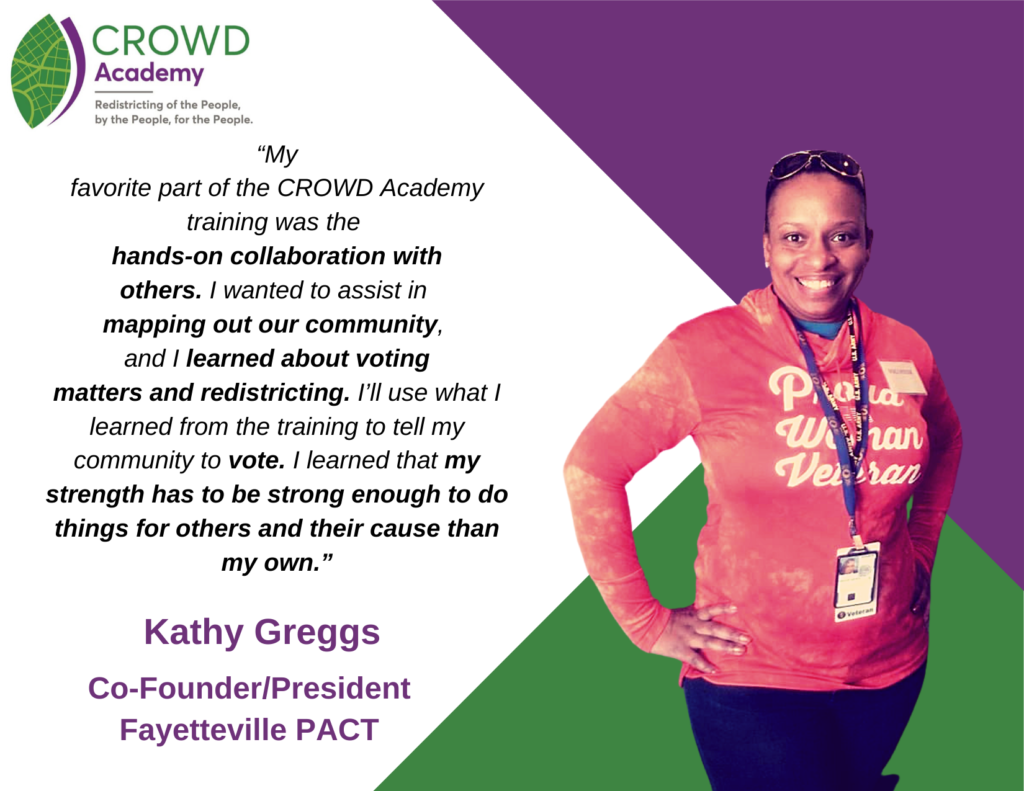 My strength has to be strong enough to do things for others and their cause than my own.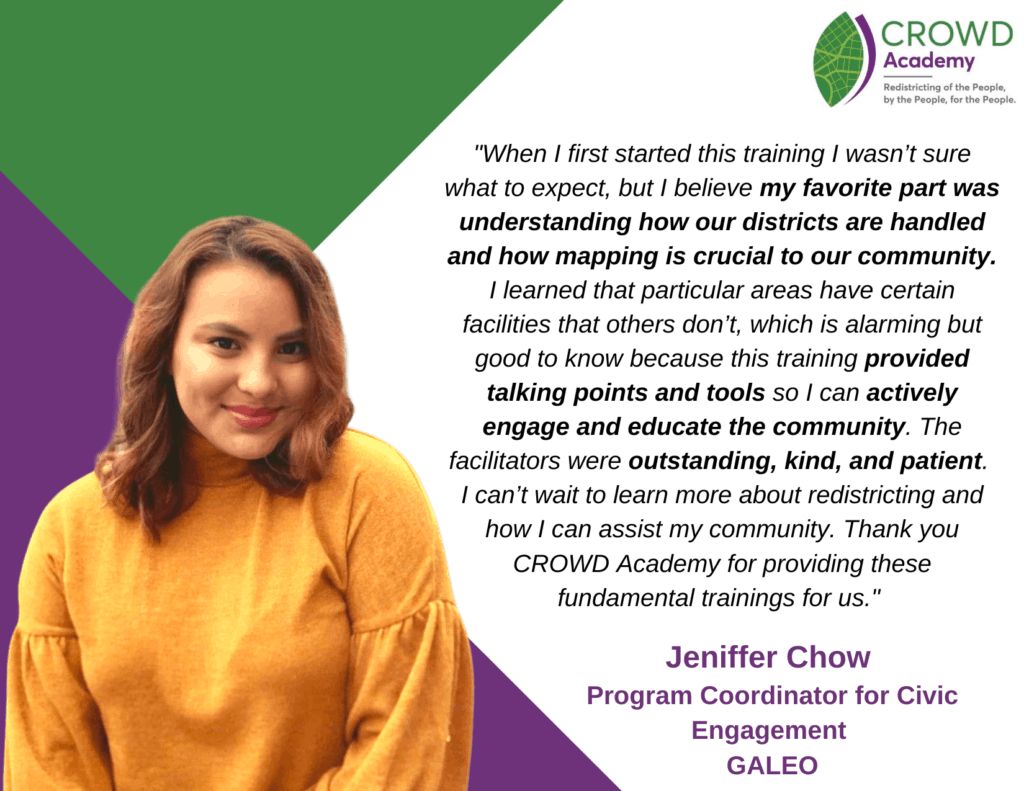 My favorite part was understanding how mapping is crucial to our community.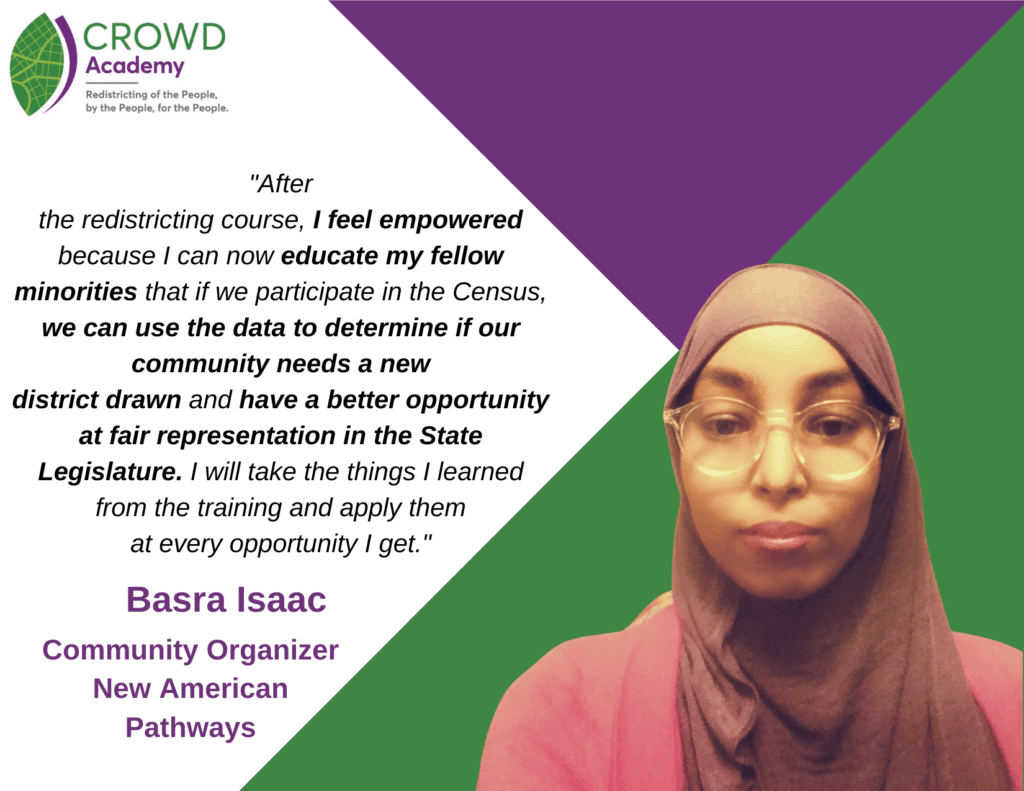 If we participate in the Census, we have a better opportunity at fair representation.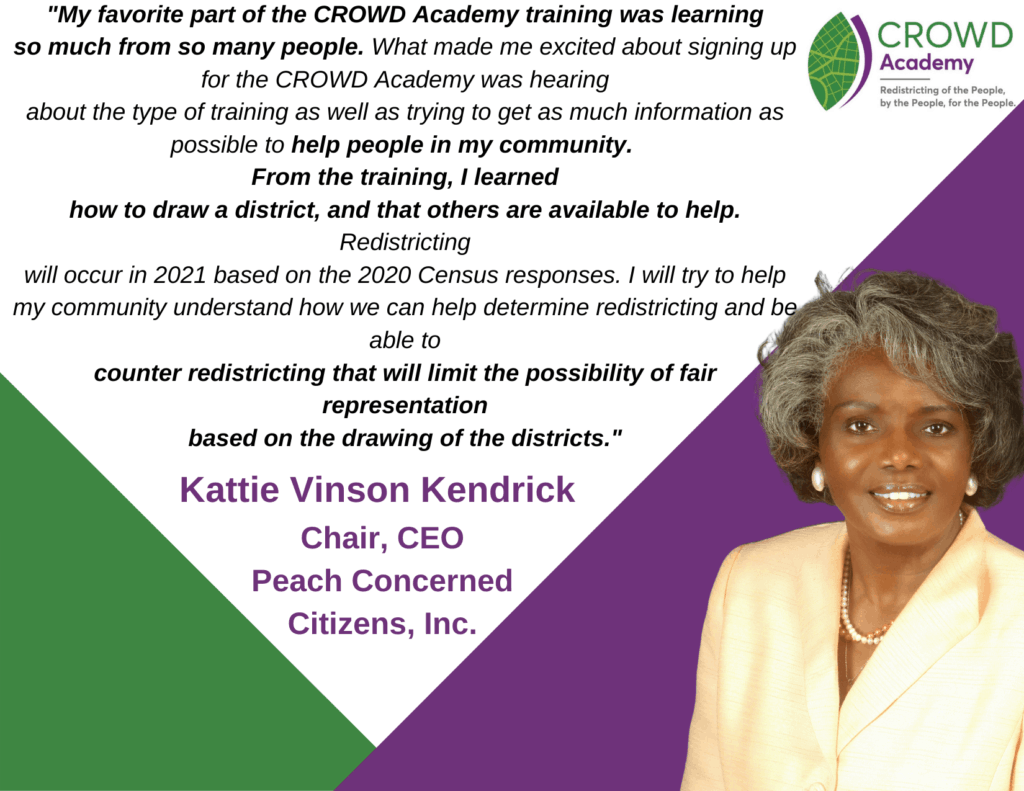 I learned how to draw a district, and that others are available to help.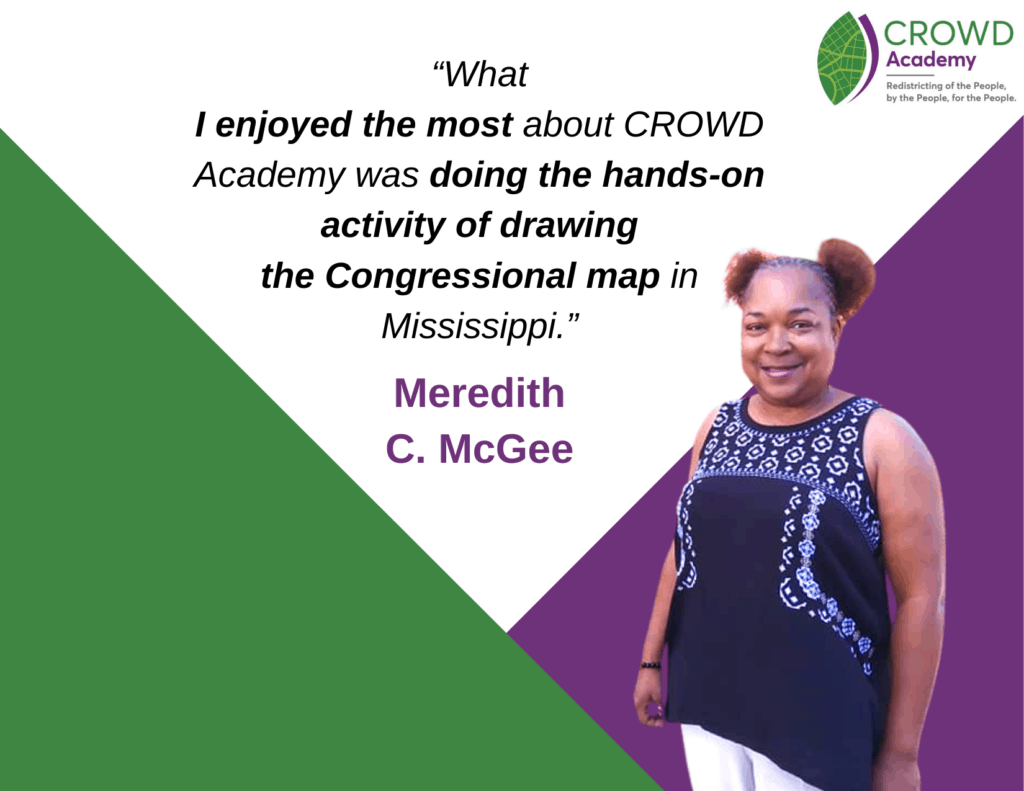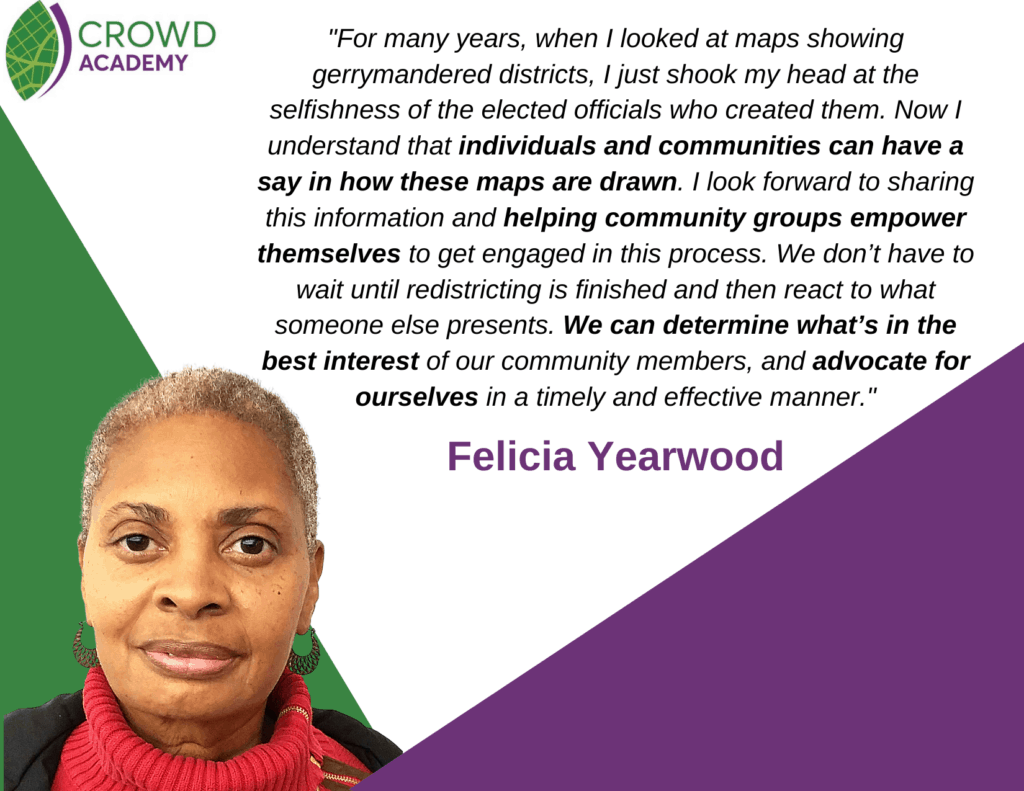 We can determine what's in the best interest of our community members.