Do you care about issues facing your community? Want to share your perspective with a broader audience?  Have you ever wanted to write an op-ed, but didn't know how to start?
The Working Group in Feminism & History at UNC-Chapel Hill and Women AdvaNCe present a FREE Op-ed Training
Saturday, March 22, 2014 • 9:00 am to 12:00 pm • Hamilton Hall UNC Chapel Hill
TO REGISTER VISIT THIS LINK
In this hands-on and interactive workshop, participants learn how to write and circulate short opinion pieces intended for a broad public audience.  You will learn about the conventions of writing op-eds, analyze what makes a good piece, get tips on placing op-eds, and start putting words on paper!  You will have a chance to discuss and refine your ideas and to learn from experienced writers.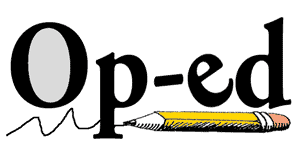 The workshop will be led by Karen Kemp, Assistant Dean for Communications and Marketing at Duke University's Sanford School of Public Policy, a top-ten school of public policy analysis. Her responsibilities include strategic communications, media relations, website content management, publications, social media, program marketing, guest lectures, and special events. She regularly works with the school's faculty to edit and place op-eds.
Workshop participants are also invited to attend a panel discussion on Thursday, March 20, 4:30-6:30 pm, in Hyde Hall's University Room at UNC-Chapel Hill.  Panelists will discuss the dearth of female public intellectuals in a local context, aiming to offer both a theoretical and practical framework for feminists to add our voices and scholarly expertise to vibrant public discussions at both state and national levels.
Click here for more information.
Click here to register for free.