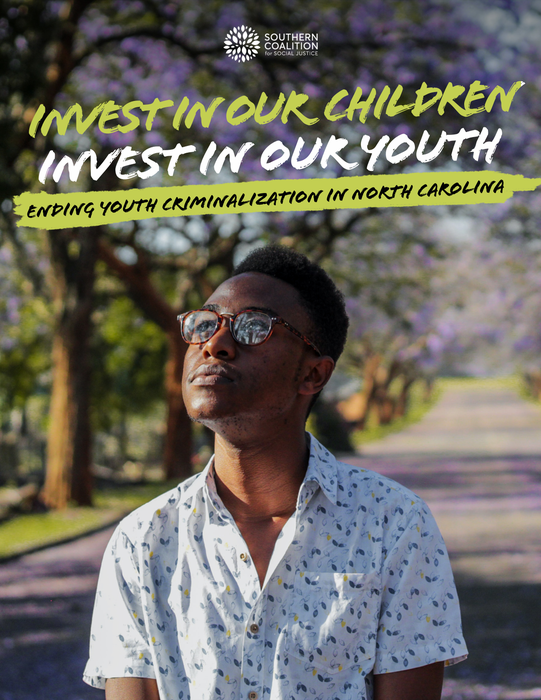 In early 2022, the Southern Coalition for Social Justice will release Invest In Our Children, Invest In our Youth: Ending Youth Criminalization in North Carolina. This report calls for a reinvestment in community-led alternatives that support and nourish young people and their communities.
Throughout America's history, Black, Latine, and Indigenous youth have been traumatized by racial violence and dehumanized by a society that often views their presence as a threat to public safety. These same young people are at constant risk of state-sanctioned violence from discriminatory law enforcement, which criminalizes age-appropriate behaviors and suppresses their freedom of movement.
Invest In Our Youth follows a divest/invest framework, which brings attention to the choices that resource a misguided and racist system as we call for an investment in community-led initiatives that prioritize and support the healthy development of young people.
Read a preview of the upcoming report below.
Invest In Our Children, Inv… by Youth Justice Project