Young Voters
Young people can be a difficult audience to reach and enthuse about political issues. NARAL Pro-Choice North Carolina Foundation tackled this challenge by partnering with other nonprofits to sponsor a day-long Reproductive Justice Summit targeting youth ages 16-24 for a series of advocacy skill and education sessions. SCSJ voting rights organizing intern, Xan McKnight, led a session entitled "Navigating North Carolina Voting Laws," co-taught by Trenten McNeill and Alyssa Davis of Democracy North Carolina, where she spoke to young and future voters.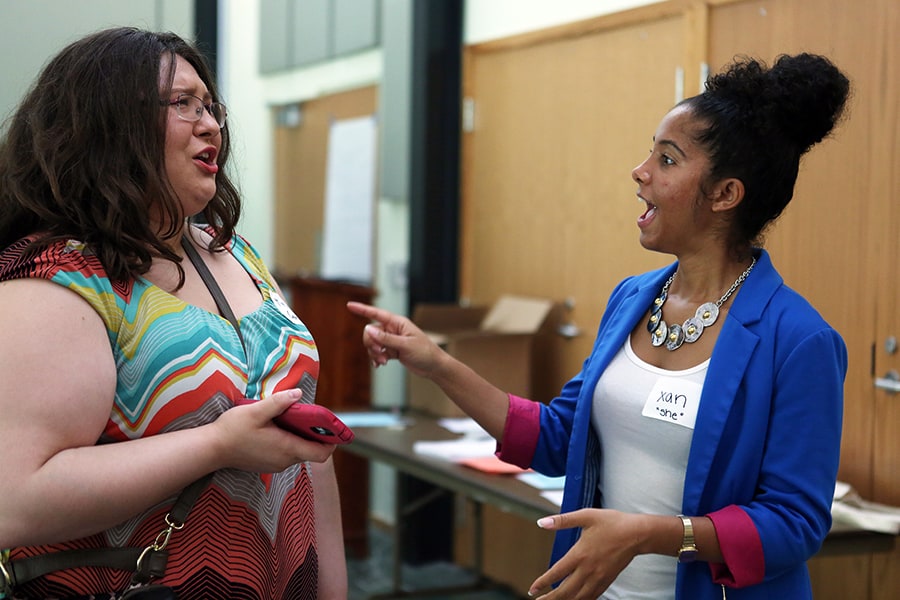 Xan's presentation focused on ways that North Carolina's draconian new voting laws suppress the vote of youth, the elderly, women, communities of color, and other vulnerable populations. The presentation was evenly split between educating and answering questions, creating an engaging atmosphere. Through audience participation, a list of participant concerns and questions about voter impediments was created and tackled by the presenters, followed by a list of existing and proposed solutions. Trenten and Alyssa focused on the nuts and bolts of the new voter suppression law while Xan emphasized surprising and detrimental statistics around the effects of the new laws. The final segment was a collaborative discussion of best practices in nonpartisan community organizing to help young people become engaged in elections, help coordinate voter awareness on college campuses, and assist people without photo ID in obtaining free state-issued identification before the new voter ID requirement goes into effect in 2016. The audience was also informed on matters like how national agencies can support grassroots efforts.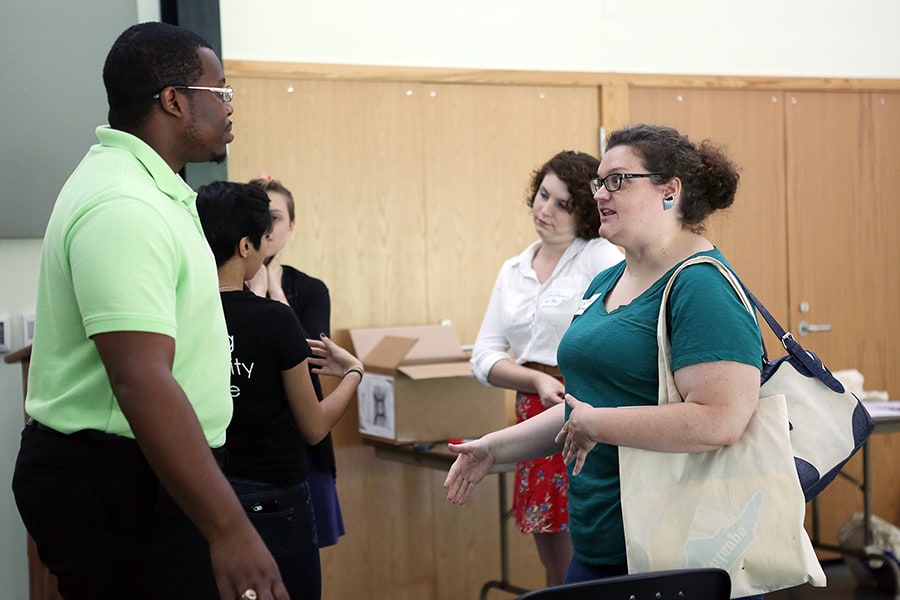 Reproductive Justice Summit
Speakers from SisterSong, Advocates for Youth, Youth Empowered Solutions (YES!), NARAL Pro-Choice NC Foundation, Equality NC, and Third Space Studio facilitated the summit and over 100 young leaders ages 16-24 came together to participate. They discussed how to create social change in their communities, especially pertaining to issues of reproductive justice, which is the intersection of reproductive rights and social justice. Sessions included discussions about identity, youth activism, the impact of personal stories, health care, how to actively listen and open a dialogue with more difficult/resistant audiences, and how to create a plan for the future of reproductive justice in North Carolina. SCSJ supports reproductive justice issues and recognizes the important intersectionality between reproductive justice issues and other social justice issues.