Decreased data storage costs, ever-rising mobile device ownership rates, and campaign assemblages' unprecedented reliance on actual human beings to transmit personalized political messages to voters have all combined to position mobile data collection as an essential option and logical next step for social and political groups of every persuasion. Given the new challenges inherent to post-Shelby County legal arguments, nonpartisan voting rights groups in particular are well positioned to adopt and pioneer such data collection tools in service to anti-voter suppression work. To that end, Southern Coalition for Social Justice presents Election Collection, a data gathering initiative that uses a customized location-based mobile data collection app to report, track, and rapidly respond to voting irregularities and instances of voter suppression at polling places for the 2014 General Election.
[av_hr class='invisible' height='-30′ shadow='no-shadow' position='center' custom_border='av-border-none' custom_width='50px' custom_border_color=" custom_margin_top='5px' custom_margin_bottom='5px' icon_select='no' custom_icon_color=" icon='ue808′ font='entypo-fontello']
[av_promobox button='yes' label='Show Your Support' link='manually,https://www.indiegogo.com/projects/fight-back-against-voter-suppression-with-this-app' link_target='_blank' color='theme-color' custom_bg='#444444′ custom_font='#ffffff' size='large' icon_select='yes' icon='ue82b' font='entypo-fontello']
Help us fight back against voter suppression and make this app available to as many volunteers as possible on Election Day!
[/av_promobox]
[av_hr class='invisible' height='-200′ shadow='no-shadow' position='center' custom_border='av-border-none' custom_width='50px' custom_border_color=" custom_margin_top='0px' custom_margin_bottom='0px' icon_select='no' custom_icon_color=" icon='ue808′ font='entypo-fontello']
At the core of Election Collection is a customized app that uses a smartphone or tablet's GPS or wireless signal to plot each contact report in a dynamic map environment. SCSJ, in cooperation with several partner groups, is leading ongoing training sessions for teams of Election Collection volunteers to use the mobile app to gather information from voters on-site at polling locations nationwide and nimbly relay the status of Election Day events in real time to both in-house legal response teams and to fellow volunteers on the ground. On Election Day, trained volunteers will be able to log in to personalized accounts and record incidents of voter suppression using its listed forms. The intuitive app is easy to navigate as it follows a simple form survey workflow that should be familiar to those who have ever filled out a form on a website. Volunteers can select from a wide range of text fields, drop-down menus, multiple-selection buttons, and photo and audio file attachments to relate a highly accurate and comprehensive account of events that they observe.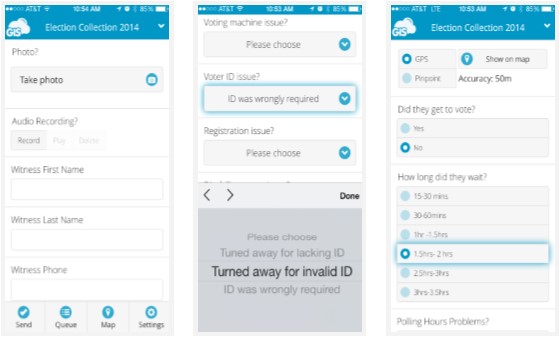 Each voter contact that volunteers submit uploads immediately to the Election Collection cloud database and mapping service, where it is then relayed to or conveniently accessed by remote teams of legal monitors at different locations throughout the country. There, attorneys can effectively respond to voter problems as they arise using the desktop interface in either a map or spreadsheet view.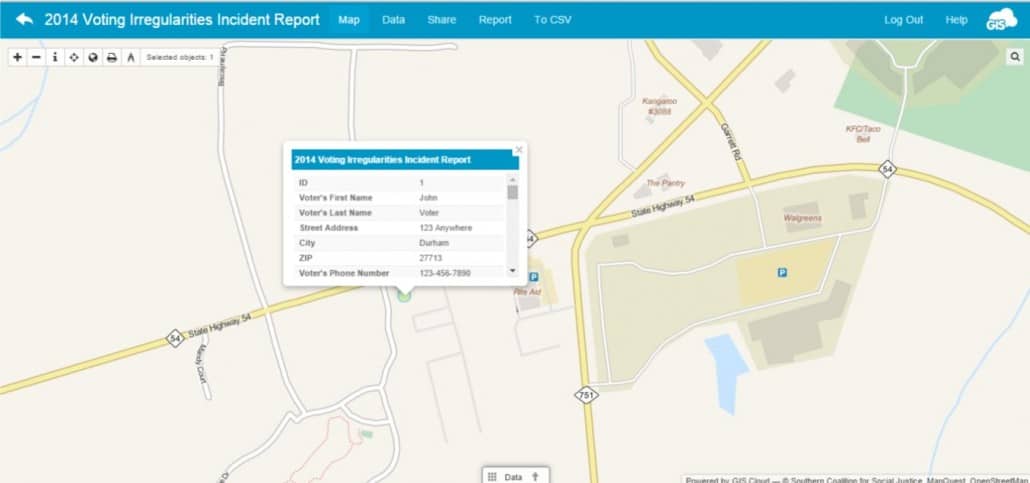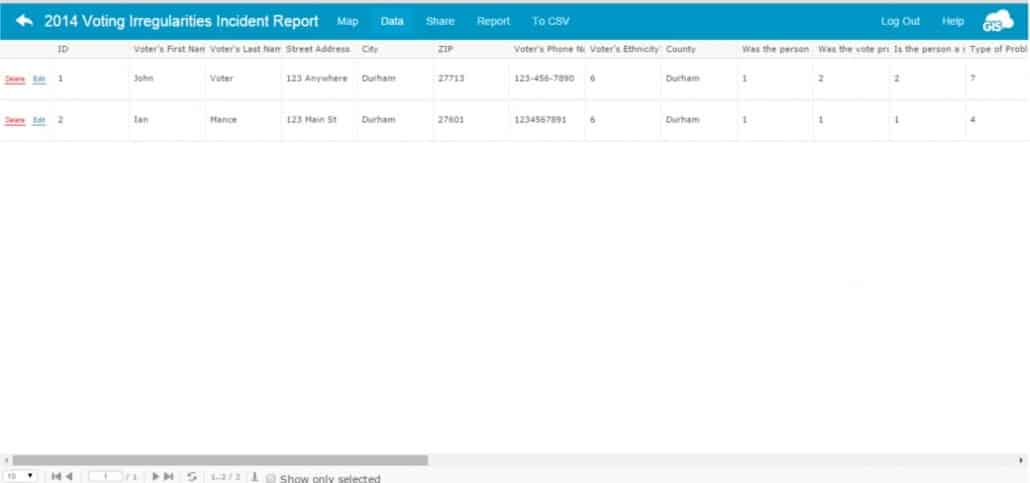 Polling place monitors can similarly view an up-to-the-minute map of recorded incident reports on their smartphones using the mobile app.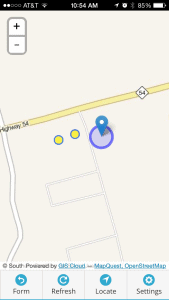 Flexibility is as much a hallmark of Election Collection as immediacy. The mobile app is designed for adaptability and supports multiple configurations of itself to ensure that a voter's information is collected through a framework  appropriate to community needs. Different configurations display forms that ask questions common to all, but also include questions that can provide SCSJ's community-based partner organizations with additional information on locally-specific issues relating to their  voting rights work. Potentially, there's much to be gained from sharing not only the widespread distributions of what common impediments to the ballot SCSJ and project participants already expect to occur, regardless the geographic site or scale, but also those local policies or practices that may suppress voting more patchily, in local geographic patterns. Identifying these local-level patterns can alert voting rights groups to suppression tactics previously unidentified as threatening the franchise at larger geographic scales.
Looking past November and aside from the data collected, Election Collection as a project may prove valuable for more than just identifying potential plaintiffs in future voting rights cases or documenting the negative effects of pernicious state voting laws. As a process model for collaborative data collection design and dissemination, it's hoped that it will be a helpful mechanism for developing and strengthening coalitions like the Southern Leaders for Voter Engagement (SOLVE) and for building and directing lasting coalition-led social movements.
If you are interested in being trained as a volunteer for election day app use, please email mail@smoncelle.com.
This post was written by SCSJ Researcher Sarah Moncelle