Nominations Sought by January 26; Nomination Form Now Available Online
DURHAM, N.C. –The City of Durham Human Relations Commission is now seeking nominations of city and county residents who have distinguished themselves by contributing their time and talents to promoting good human relations in Durham.
In honor of February as Human Relations Month, the City's Human Relations Commission and the Human Relations Division of the City's Neighborhood Improvement Services Department are hosting the 2015 Human Relations Award Ceremony on Friday, February 20, 2015 at 6 p.m. in the Hayti Heritage Center, located at 804 Old Fayetteville Street, Durham.
At this ceremony, at least four Durham residents will be honored for improving human relations. The four award categories are as follows and nominations are due by 5 p.m. on Monday, January 26:
Carlie B. Sessoms Award ― the highest and most coveted award to an individual or organization that has made a major impact on improving human relations. This award commemorates contributions of the late Carlie B. Sessoms, a Durham native who served as chair of the Human Relations Commission and played a major role in improving human relations locally and nationally.
Housing Award ― recognizes an individual or organization for outstanding efforts in promoting fair housing with emphasis on the economic, social and/or political impact in the community that has encouraged diversity and housing opportunities for all.
Human Rights Award ― presented to a local, state or federal lawmaker who has successfully supported or promoted human rights causes and issues.
Human Rights Youth Award ― presented to an individual or group of individuals under the age of 18 for demonstrating an understanding of, and commitment to, human relations in Durham.
The event is free and open to the public with refreshments immediately following the conclusion of the program. To download the nomination guidelines and nomination form visit http://bit.ly/1DpH6b7.
For more information contact Delilah Donaldson, human relations manager for the City's Neighborhood Improvement Services Department, at (919) 560-4107, ext. 34277 or by email at Delilah.Donaldson@DurhamNC.gov.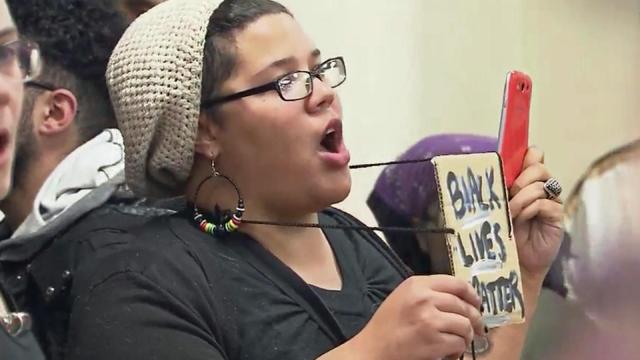 About the Human Relations Division in the City of Durham Neighborhood Improvement Services Department
The Neighborhood Improvement Services Department works to preserve and improve quality of life conditions for Durham residents, and to encourage active participation in neighborhood redevelopment and public policy and decision making dialogue. The department is responsible for enforcement of quality of life ordinances and state statutes including the City's Minimum Housing Code; Nonresidential Code; Weedy Lot, Abandoned and Junk Vehicle ordinances; and the State of North Carolina's Unsafe Building Statute. The department's Human Relations Division strives to improve race and human relations in the City by working to eliminate housing discrimination and by prioritizing community outreach and educational activities to meet the needs of Durham's residents. The Human Relations Division also provides oversight to the City of Durham Human Relations Commission, which is comprised of 15 Durham residents who meet monthly to work on activities designed to improve human relations and promote harmony throughout Durham. Guided by the City's Strategic Plan, the department helps ensure that Durham has thriving, livable neighborhoods by providing the highest quality of services to engage and educate the community, eradicate blight, ensure safer neighborhoods, and enhance neighborhood revitalization. For more information, visit http://DurhamNC.gov/ich/cb/nis/Pages/Home.aspx.