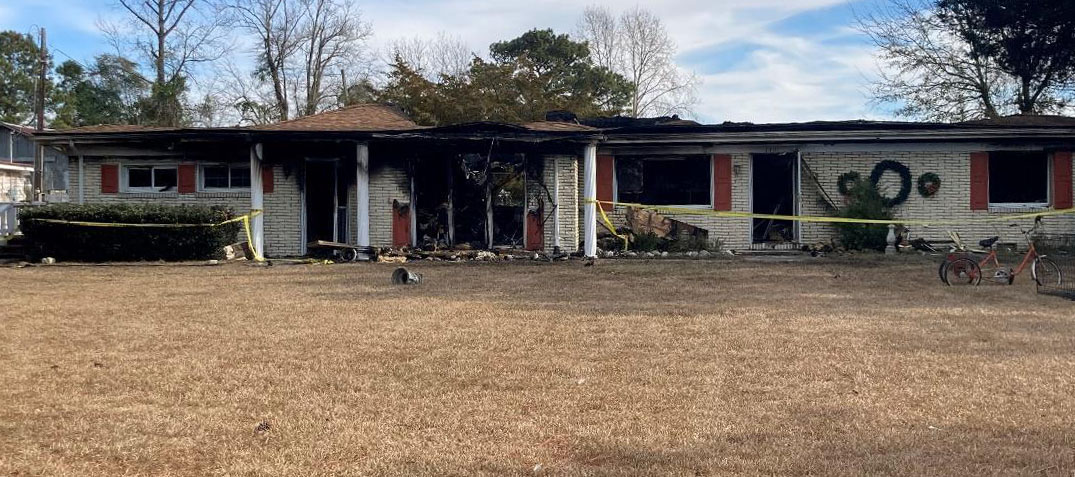 On January 26, 2022, long-time community advocate Rebecca Judge and her daughter Beverly Judge watched her family home and four vehicles in Duplin County burn while local firefighters used only one hose to fight the flames. Beverly Judge was told by a firefighter, with a smirk on his face, "We are out of water." Investigators quickly determined the fire was intentionally set. However, in the months following the arson, law enforcement has given the family no indication that a thorough investigation is taking place. 
On May 4, Ayisha Bullock (Beverly Judge's daughter) and her two children, both under the age of 10, were asleep at home when they were awakened by a loud explosion and glass breaking. Their home and two vehicles had also been intentionally set on fire. Bullock and her children were able to escape, but had to run through flames to get out of the home. First responders were shocked to find them alive, according to the family.
Now, the Judge family is demanding a full investigation into who set the fires and why, before anyone else is targeted or hurt. 
The Judge Family is Demanding Answers:
Who set the family homes ablaze?
Why didn't firefighters do more to save the Judge homestead in Duplin County?
What has law enforcement done since both fires to find out what happened and if they're related?
Duplin County Town Hall | June 5, 2022 at 6 PM EST
In coordination with the Judge family, the North Carolina State Conference of the NAACP and the Southern Coalition for Social Justice are launching an effort to call for a full investigation while collecting stories of similar incidents across North Carolina. The campaign will kick off with a public town hall meeting, to be held at The Mount Church (278 Cole Swamp Rd Chinquapin, NC 28521) on Sunday, June 5 at 6 PM EST. Duplin County residents are welcome to share their experiences of racial harassment and intimidation in a supportive environment that holds authorities accountable for protecting their citizens. 
Justice for the Judge Family Timeline