Redistricting of the People, by the People, for the People
The Southern Coalition for Social Justice is excited to support CROWD Academy graduates to serve as regional CROWD Fellows for two years starting in the summer of 2020! Fellows will learn skills to support their community and partner organizations in their organizing efforts to monitor and intervene in the 2020-2022 redistricting cycle.
Fellows will educate their community on the redistricting process and intervention points, monitor the redistricting process as it pertains to their community, and will be able to draw and propose alternative maps using map-drawing software.
Get to know our CROWD Fellows!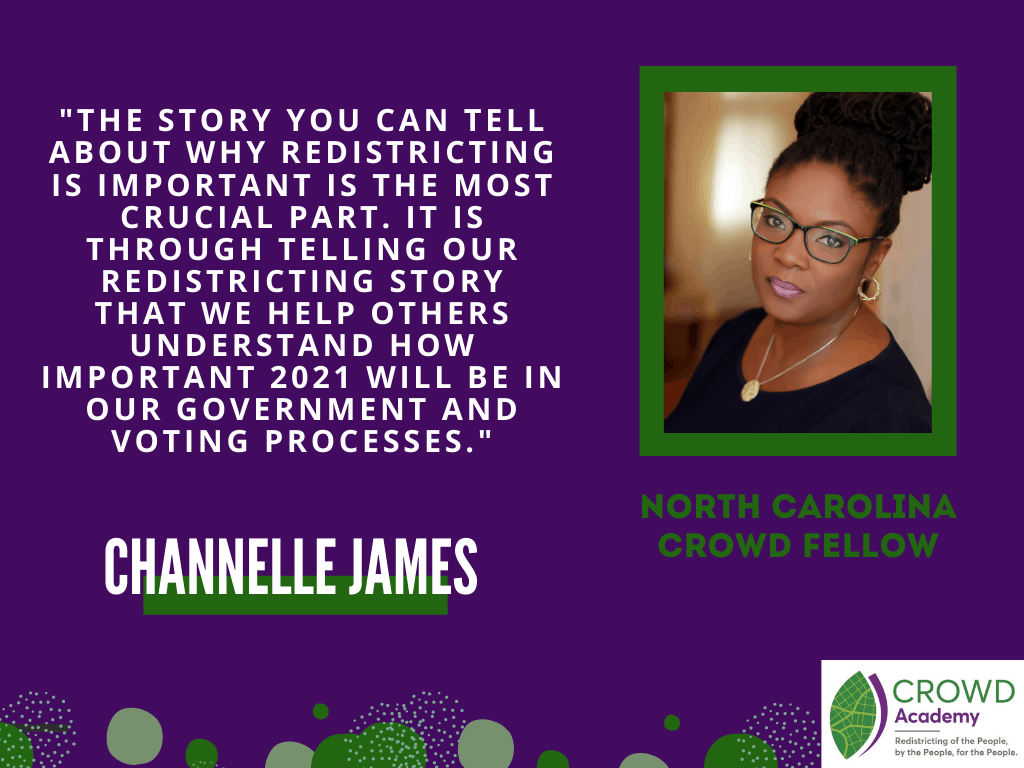 Channelle is empowered by the impact she can make as a CROWD Academy Fellow. She is already conducting workshops in her community to educate others about the 2020 Census and the redistricting happening next year.
Channelle is passionate about working with and for her community. She wants to help create the country that we all deserve. She is pleased that the CROWD Academy Fellowship is equipping her with the information and skills she needs to help make this happen. One of the tools she learned about during the CROWD Academy training is how to draw fair redistricting maps. She plans to use this tool to fight for the representation her community deserves.
Host organization: Community Ventures Inc.
Key Contacts