Another roadblock for the Eastern District?
Reposted to SCSJ with permission

 Print This Article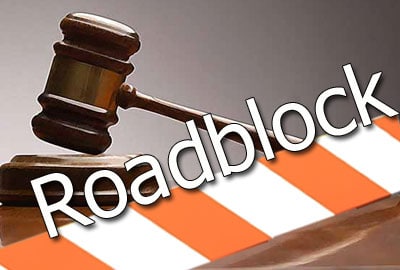 When President Obama nominated Jennifer May-Parker as U.S. District Judge for the Eastern District of North Carolina back in late June, civil rights advocates hailed that choice as historic — and long overdue.
For a district spanning 44 counties from Raleigh to the coast and serving a population more than 25 percent African-American, the absence of a black federal court judge had become a rallying cry for improved diversity on the bench.
"Surely you have seen the benefits of having racial diversity in the Middle District and the state courts in your counties in the Triad," wrote North Carolina NAACP President Rev. William Barber the January before in a
letter
to the state's U.S. Senators, Kay Hagan and Richard Burr.
Court advocates, too, breathed a sigh of relief, hoping that the stalemate over an appointment to the country's longest-running federal district court vacancy would soon end, with relief in sight for the overworked district.
But three months have since lapsed, and May-Parker has yet to have a hearing scheduled before the Senate Judiciary Committee, the next step in moving her nomination to a final vote on the Senate floor.
Others nominated with her that day have had hearings, and more nominated after her have leap-frogged ahead, with hearings set for next week.
Why the delay?
Richard Burr.
According to a Senate Judiciary Committee aide, Burr has not returned the "blue slip" typically needed before May-Parker's hearing can be scheduled.
***
The president's nomination in June signaled that May-Parker — Chief of the Appellate Division at the United States Attorney's Office in the Eastern District – had been vetted by the White House and had cleared an extensive background check.
She has since submitted her responses to the "Questionnaire for Judicial Nominees" and been unanimously rated as "qualified" by the American Bar Association.
The next step for her would be a hearing before the Senate Judiciary Committee, typically scheduled after a nominee's home state senators return "blue slips" signaling that they are in favor of holding a committee hearing for the nominee. Returning a blue slip does not mean that a senator is committed to supporting the nominee if he or she reaches a full vote on the Senate floor. But not returning the blue slip is tantamount to a veto. Typically, the committee will not hold a hearing unless both state senators return a blue slip.
And Burr has not yet returned his blue slip.
In the meantime, others nominated around the same time as May-Parker are moving forward.
Beth Freeman and James Donato, both nominated on the same day for seats in the Northern District of California, have since had committee hearings, as has Pedro Hernandez, nominated a week later for a seat in Puerto Rico.
And Vince Chhabria, for the Northern District of California, and James Moody for the Eastern District of Arkansas, both nominated on July 25, have hearings scheduled for next week.
May-Parker continues to have the backing of Senator Kay Hagan, who selected her as one of three potential nominees back in 2009.
"The Senator supports May-Parker's nomination and hopes she can be swiftly confirmed by the Senate," said Hagan's communications director, Sadie Weiner, in an email.
But Burr has not publicly announced his support and did not return calls regarding his delay in returning his blue slip.
Previous statements by the senator hint that such support might not be forthcoming.
In March, Burr told WRAL that he too had previously sent the president lists of choices for open slots in North Carolina federal courts and that "every district had an African-American on [his] list." Burr would not disclose any names, but when asked if his choice off the list for the Eastern District was an African-American, said "this one is not but there was an African-American on the list that the administration chose not to choose as a nominee."
***
The Eastern District seat has been vacant since U.S. District Judge Malcolm Howard took senior status in December 2005, making it the longest federal district court vacancy in the country.
Over the same period of time, the district's caseload grew to the point that in 2012 it took longer for a civil case to move from filing through trial — just under 45 months — than in any other district in the country except California's Eastern District. And for a nonjury trial, that number bumped up to four years.
And over the same period of time, Burr and Hagan managed to move nominees to federal courts elsewhere in the state to confirmation. Catherine Eagles, now U.S. District Judge in the Middle District in Greensboro, was confirmed in 2010. Max Cogburn, now U.S. District Judge in the Western District in Asheville, was confirmed in 2011.
But the opening in the Eastern District continues to languish.
With no response forthcoming from Burr about his delay with a blue slip, or his refusal – if that – to support May-Parker, especially in a district crying out for help and deserving of a bench that reflects the diverse population that the court serves — court watchers and district residents can only speculate.
Politics certainly always plays a part.
Hagan faces re-election in a little over a year, and Burr may hope to have a Republican colleague serving alongside him then who will support a nominee more to his liking. Should the May-Parker nomination stall, it could take that long to get a new nominee in place.
But is it something more?
"The qualifications of African-American candidates have never been the issue," said state NAACP president Rev. Barber. "Sadly, however, opportunity and the receptiveness of Senators to such an appointment have been."
"We've been waiting at least 145 years too long on this front," he added. "It's time for the Eastern District to start looking like America and North Carolina."
– See more at the NC Policy Watch Website