April is so many things to so many people: the beginning of Spring. A chance to honor American Poetry Month. A chance to observe End Mass Incarceration Week. It's also a time to participate in Sexual Assault Awareness Month. While the Southern Coalition for Social Justice does not work directly on issues of sexual assault, we do believe that a just society is one in which every person – regardless or race, sex, national origin, or ability, should feel safe from sexual violence. We each have the right to bodily autonomy and to say no to physical and mental abuse. For this reason, SCSJ is helping to spread the word about a great event being organized by the North Carolina Coalition Against Sexual Assault (NCCASA) aimed at creating more knowledge and advocacy among youth to battle sexual violence.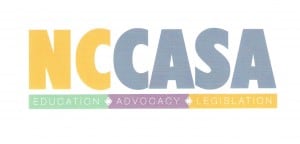 The North Carolina Coalition Against Sexual Assault (NCCASA) is currently planning it's 2014 Young Advocates Institute. The Young Advocates Institute brings together, trains and houses youth, ages 13-17, from across North Carolina for a weekend of prevention education and leadership development workshops. In it's third year, the Institute is effective as  evidenced by our 90% approval rating from both the 2012 and 2013 participants. Our youth engagement work has doubled 50% since our initial institute as NCCASA has trained an additional 120 students and youth serving organizations.
We are seeking financial partnerships, vendors, volunteers and presenters. This email serves as a request for your participation on a informational conference call on Friday, May 2, 2014 at 2:00pm.
Please register for the call at: https://www.surveymonkey.com/s/2014YAI
Once you have registered, you will receive an email confirmation with the call-in information and any supporting materials. If you have any questions, please don't hesitate to contact me, Tracy D. Wright, at tracy@nccasa.org or (919) 871.1015. Continue the amazing work you do. Take care and have a great day. 
Tracy D. Wright
Resource Sharing Project Technical Assistance Provider/WOC Leadership
North Carolina Coalition Against Sexual Assault
811 Spring Forest Road, Suite 900
Raleigh, NC 27609