The bipartisan Overcriminalization Task Force of the House Judiciary Committee has scheduled its eighth hearing this Thursday, June 26, 2014, at 9:30 am at 2237 Rayburn House Office Building. The topic of this hearing is "Collateral Consequences." A link to the Judiciary Committee web page on which the witnesses' written testimony will be posted, as well as a webcast of the hearing, is here.
This hearing comes on the heels of the May 29 release of a major new report on the subject by National Association of Criminal Defense Lawyers (NACDL) — Collateral Damage America's Failure to Forgive or Forget in the War on Crime – A Roadmap to Restore Rights and Status After Arrest or Conviction. With more than 65 million people in America having some form of a criminal record, the universality and import of the problem this nonpartisan report tackles is tremendous. NACDL's Task Force on the Restoration of Rights and Status After Conviction held hearings all over the country, featuring testimony from more than 150 witnesses from every corner of the criminal justice system, as part of the research leading to this report.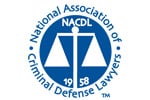 This Thursday's hearing on Capitol Hill is being held as the problem of collateral consequences and NACDL's report and recommendations have been front and center in the press in recent weeks:
A webcast of Thursday's hearing will be available together with the written testimony here and here. Since the Congressional Overcriminalization Task Force was first authorized in May of 2013, it has held seven substantive hearings on Capitol Hill, with NACDL leadership testifying as witnesses at two of those hearings. Links to webcasts of all seven of the Task Force's previous hearings and the written testimony of all of the witnesses are available at www.nacdl.org/overcrimtaskforce. To access resources and to learn more about NACDL's work on the problem of overcriminalization in America, visit www.nacdl.org/overcrim. On the subject of the collateral consequences of arrest or conviction, NACDL's recently released report, its Restoration of Rights Project, and more are all available at www.nacdl.org/restoration.