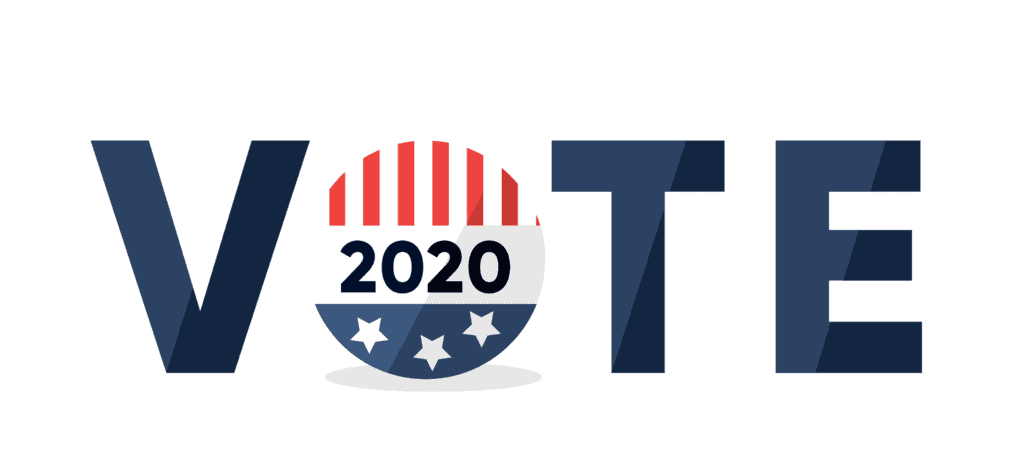 Absentee Ballot: A ballot filed by a voter who cannot be present at their polling place on Election Day. Absentee ballots are often filed by people who are:
Living abroad
Serving in the military
Traveling
Attending school in a different state than their legal state of residence
At higher risk of COVID-19 infection
Ballot Initiative: A proposed law drafted by citizens and placed on the ballot. Citizens will vote to approve or reject it. Ballot initiatives are usually drafted by groups who are passionate about an issue.
Campaign Finance Disclosure: A report on how a candidate has spent the money raised for their campaign and where that money came from.
Constituent: A person who lives, works, or pays taxes in an area that a politician represents.
Delegate, Convention (Unpledged, Pledged, and Super): Someone chosen to represent their town or state at a national political convention. A pledged delegate must support the candidate chosen by the voters they represent. An unpledged delegate is not bound to support a specific candidate. A superdelegate is often a party official or veteran politician. Superdelegates are not required to be chosen or elected to the position. They can support any candidate they choose.
Election Fraud: Criminal activity that impacts the integrity of an election. Election fraud can include:
Bribery
Tampering with ballots
Other illegal ways to interfere with the result of an election
Election Official (also Poll Worker, Election Clerk, Election Judge): A person appointed to:
Monitor the voting process at a polling place
Make sure voters follow state requirements
Certify an election was conducted legally
Give the official vote count
Elector: A person who is certified to represent their state's vote in the Electoral College.The final candidate chosen by a party to represent them in an election.
Political Action Committee (PAC): A group organized to raise money or support for a politician or cause.
Polling Place (Polling Station): The location in which you cast your vote. Your area may hold voting in schools, churches, community centers, or other central public places. Your polling place is assigned based on your legal address.
Precinct (Election District, Voting District): Each city, county, or geographic area is divided by address into precincts to assign polling places and gather votes. A precinct can sometimes be called an election district or voting district.
Provisional Ballot: Type of ballot used to collect a vote when there are questions about the voter's identity or ability to vote at that precinct. A provisional ballot is counted when the voter's information is confirmed.
Referendum: A proposed new law or a proposal to repeal an existing law, passed to the voters to approve or reject. Some states require the following to be approved by a referendum before they can be adopted:
Spending bills
Bond issues
Constitutional amendments
Registered Voter: Someone who is eligible to vote under their state's requirements and has completed all the proper documentation to do so.
Same-day Registration: Individuals who are not registered to vote in a county may register at early voting sites during the early voting period. After registering, the newly registered voter can immediately vote at that same site. Individuals must provide proof of their residence by showing any of the following documents with their current name and address:
State driver's license
State Identification Card
Other photo identification issued by a government agency. Any government-issued photo ID is acceptable, provided that the card includes the voter's current name and address.
A copy of a current utility bill, bank statement, government check, paycheck, or other government document showing the voter's name and address.
A current college/university photo identification card paired with proof of campus habitation.
Sample Ballot: An example of what the official ballot will look like. These can be used to help people make decisions, and are often published by newspapers or websites.
Special Election: An election to fill a vacant position if an officeholder dies, resigns, or is impeached. It is not part of the regular election schedule.
Super Tuesday: The day when the most states and territories hold presidential primary elections or caucuses. The candidates who win on Super Tuesday are more likely to win their party's nomination.
Term Limit: The total amount of terms that an officeholder is allowed to serve in a particular position. Laws set term limits for elected offices. No one can serve more than two terms as president of the United States. There are no laws about term limits for U.S. representatives or senators. Term limits for governors and other elected officials are different in each state and locality.
Voter Fraud (Election Fraud): Interfering with the results of an election by doing illegal activities that affect the vote's outcome. Types of voter fraud include:
Bribery
Illegal voter registration
Tampering with voting machines or ballot boxes
Voter impersonation
Vote buying
False advertising about the election date or how to vote
Voter Intimidation (Voter Suppression): An attempt to prevent eligible people from voting or forcing them to vote a certain way. The attempt may be made by an official, individual, or group. Some voter intimidation tactics include:
Using verbal or physical threats
Threatening with weapons or jail time
Tests involving literacy, property ownership, or citizenship
Poll taxes
Other types of intimidation to prevent an eligible person from voting freely
MYTH: I can vote at any precinct I want on Election Day.
FACT: On Election Day, you should vote at your assigned precinct listed on your Registration Card. However, if you cannot get to your correct precinct on Election Day, you are allowed to cast a provisional ballot and it will be counted to the extent you are eligible to vote for the contests on your ballot. During Absentee One-Stop Early Voting period, you can go vote at any site across the county!
MYTH: I don't need to update my registration every time I move.
FACT: You will need to update your registration with your new address each time you move to ensure you are eligible to vote at your new address.
MYTH: I'm unaffiliated, which means I can't vote in the Primary Election.
FACT: North Carolina has semi-closed primaries, meaning that registered voters may only vote in their own party's primary. Not only are unaffiliated voters able to vote in the Primary Election, but they also have the choice of which party's primary they wish to vote in!
MYTH: The only way to "actually" vote is in person on Election Day.
FACT: In North Carolina, there are actually three different ways to successfully cast a ballot. You can vote in person on Election Day, but you can also vote in person at one of the One-Stop "early voting" sites OR apply to have an absentee ballot mailed to an address of your choice! 
MYTH: My vote won't get counted if I'm not inside my voting site after 7:30 PM.
FACT: All voters in line by 7:30 PM must be allowed to vote.
MYTH: The only elections that matter are presidential elections.
FACT: Presidential elections are important, but they certainly are not the only elections that matter! Municipal and midterm elections also impact your day-to-day life. Make your voice heard on the local, state and national level by voting!
MYTH: I get all my information from my friends/teachers/social media. They're usually right, so I trust that they know how elections work.
FACT: While these people may be helpful along the way, the best way to find accurate information relating to upcoming elections is to visit the North Carolina State Board of Elections website: https://www.ncsbe.gov/
MYTH: My vote doesn't count!
FACT: Every vote counts! Tied elections are surprisingly common. In fact, many elections are decided by only a few hundred votes.
In the 2016 election, 64.9% of registered voters voted in the state, ranking North Carolina 14th among the 50 states and the District of Columbia for voter turnout.

However, voter turnout in the 2018 election was 49% among registered voters. North Carolina ranked 31st among the 50 states and the District of Columbia.

Only 65.20% of eligible individuals are registered to vote in North Carolina in 2020.

Out of those who registered to vote, partisan affiliation was roughly split between three groups: Democrat, Unaffiliated, and Republican, with a slight lead toward Democrats. Specifically:

2,537,032 or 36% were registered Democrat;

2,344,632 or 33% were registered unaffiliated;

2,104,881 or 30% were registered Republican; and

47,334 or 0.7% were registered to another party.


In 2018, the majority (51%) of North Carolinians – 1.9 million voters – voted in person during early voting, while 44% – 1.6 million – cast their ballots in person on Election Day. A much greater share of voters statewide utilized early voting in 2018 (51%) than in 2014 (37%). Notably, the 2014 early voting cycle was only 10 days, while early voting in the 2018 election had 18 days. Other voting methods comprised about the same share in 2018 as in 2014, with slight upticks in the share of voters who cast ballots curbside during early voting and in the share of voters who cast ballots provisionally.
Sources:
www.usa.gov/voting-and-election-definitions
https://pages.nist.gov/ElectionGlossary/
https://uncw.edu/osle/documents/electionmisconceptions.pdf
www.ncdemography.org/2020/08/13/who-are-north-carolinas-7-million-registered-voters/
https://worldpopulationreview.com/state-rankings/number-of-registered-voters-by-state