It's time to map our future.
Organizing community conversations will be critical to providing a better understanding of how recent congressional, state legislative, and local redistricting will impact our daily lives. The #MapOurFuture Tour brings experts to your county for in-person and virtual events that show the consequences of new maps and connect redistricting to upcoming elections. Together, we'll talk about the issues that matter most to you, the representation and resources you need, and help shape a collective vision for civic engagement that serves your community.
By registering for this event, you agree to receive future correspondence from Southern Coalition for Social Justice and our event partners.
Virtual
Click here to RSVP for the 2022 #MapOurFuture Tour in Ashe County.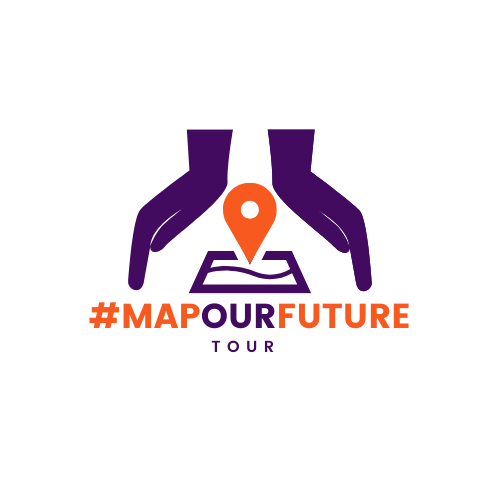 Don't see an event near you? Contact us at communications@scsj.org to make sure our next stop is your county.
We take your health and safety seriously. For in person events, we will 1) ask all attendees to wear masks, 2) provide personal protective equipment, 3) ensure all participants practice social distancing, and 4) prioritize holding events in larger or outdoor spaces. We will also be hosting virtual Zoom®️ events in every county where we hold an in person event, so no one misses the opportunity to map our future. Questions or concerns? Contact us at communications@scsj.org.