The members of the Straight Talk Support Group invite you to their first Open House in celebration of their first anniversary!
Straight Talk is a young Durham-based support group conceived by Ms. Bessie Elmore. Not long after their inception in 2013, the members of Straight Talk Support Group were featured in Indyweek's online edition.
Straight Talk provides a critical community space for friends and family to support one another through the trials and tribulations of having a loved one(s) behind bars. This space is especially critical as communities that are directly impacted by the churn of incarceration across the U.S search for collaborative and sustainable ways to cope with and overcome the multi-layered impact that incarceration has on community and family cohesion.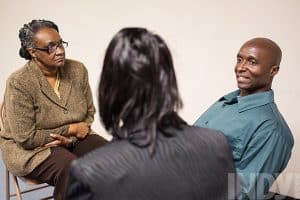 This year, Straight Talk will be celebrating their 1 year anniversary!!!  Come celebrate with them and connect with their vision for building loving community support networks at their OPEN HOUSE THIS SATURDAY, MARCH 29TH.
Congratulations Straight Talk!
Event information below:
When: Saturday, March 29
Time: 11am to 3pm
Where: 3500 Westgate Dr. Suite 504, Durham NC 27707
◊◊◊◊◊◊◊◊◊◊◊◊◊◊◊◊◊◊◊◊◊◊◊◊◊◊◊◊◊◊◊◊◊◊◊◊◊◊◊◊◊◊◊◊◊◊◊◊◊◊◊◊◊◊◊◊◊◊◊◊◊◊◊◊◊◊◊◊◊◊◊◊◊
What is Straight Talk?
Straight Talk exists so that families and friends of people in jail or prison can exchange emotional support, coping skills, knowledge, and inspiration. We come together twice a month to support one another through all of the trials and tribulations that come with loving someone who is in jail or prison.
Why are you having an open house?
Over the past year we have grown together through regular meetings and informative presentations from community experts. We are holding this anniversary party to meet and provide information to potential new members and community associates and to celebrate and reconnect with the many friends and associates who joined us throughout the year.
Who can I call for more information?
Bessie Elmore 919.599.5125
Grace Graham 919.686.0643
David McDonald 919.321.7555