While the economy remains depressed and job opportunities are rare, at this time there are many options for college and graduate students interested in social justice internships. Below are just a few options – many paid – that are currently available in the Triangle area. Please share this with social justice-minded students in your life. The better our applicant pool, the more we can change the world for the better!
Paid Undergraduate & Graduate Internships with Southern Coalition for Social Justice!

Thanks to funding from the Troan Family Foundation, SCSJ offers several paid undergraduate and graduate student internships during the Fall, Spring, and Summer terms. These internships target students who, due to financial constraints, would not be able to do public interest work without a stipend. Students of color are encouraged to apply.
Because SCSJ is a multidisciplinary organization, we encourage applicants from diverse backgrounds and program areas including social work, GIS mapping, economics, history, or any other field where social justice research could make a significant contribution. At this time we are seeking applicants (either undergraduate or graduate students are eligible) for the following internships:
To learn more see our Troan Internship Overview. To apply please submit a resume, cover letter and application to Shannah Sayers at shannah@scsj.org.

Intern with Student Action with Farmworkers (SAF)!
Student Action with Farmworkers (SAF) has 20-years experience providing opportunities for students and farmworkers to learn about each other's lives, share resources and skills and build diverse coalitions working for social change.  SAF interns & fellows come from diverse backgrounds and about half are from farmworker families. In addition to working full-time with a farmworker agency, program participants can perform in our Theater Group or complete a Documentary Project with farmworkers using photography and audio recordings. Participants also organize community awareness projects and community health projects. Check out SAF's 2013 blog to read our participant's amazing experiences.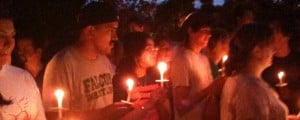 Applications due February 4, 2014
Qualified applicants are current college students or recent graduates (within 1 year) and must speak high-intermediate to advanced Spanish. SAF preferences students from the Southeast and students from farmworker families- especially those involved in the CAMP program. SAF also preferences applicants who will have use of a vehicle for the duration of the program.  Not a Spanish Speaker?  Consider our NC-based Student Organizing School.
 Into the Fields Internship
10-week summer program June 2-August 10, 2014
Online Application:http://www.saf-unite.org/content/fields-internship
Spend your summer meeting and supporting the people who plant, harvest and produce the food you eat everyday! Through Into the Fields you will support and organize farmworkers, get trained on the issues surrounding their lives and the broader context of the agricultural industry. SAF places approximately 25 college students to work with organizations in the Southeast (NC, SC, TN, VA) that serve, organize or advocate for farmworker justice including migrant health clinics, legal aid, community-based organizations and Migrant Education programs.
Benefits: $1350 total per diem, $1500 scholarship upon completion, free furnished housing, free room and board at 3 trainings, mentorship and academic credit available.  Students from farmworker families receive paid travel to North Carolina.
Sowing Seeds for Change Fellowship
6-month program June 2-November 14, 2014
Online Application: http://www.saf-unite.org/content/sowing-seeds-change-fellowship
The Sowing Seeds for Change Fellowship is a 6-month leadership development program for college students and recent graduates to improve farmworkers' access to healthcare as well as advocate for improved living and working conditions. Through Sowing Seeds for Change you will support health clinics and get trained on the issues surrounding farmworkers' lives and the broader context of the agricultural industry. SAF will place 5 fellows with health clinics that serve farmworkers in North Carolina. They will be trained alongside our 25 summer interns at 3 trainings.
Benefits: $9,000 stipend, free room and board at 4 trainings, mentorship and academic credit available. Fellows will set up their own housing and will use their stipend to cover living expenses. Students from farmworker families receive paid travel to North Carolina.
For info contact Laxmi Haynes | Program Director | 919-660-3660 | farmworker_Justice@yahoo.com  
Intern with NARAL Pro-Choice North Carolina!
We're looking for Spring Interns! Are you passionate about choice and interested in non-profit work? Apply for one of our positions and join our team! More details about how to apply are on our website, we hope to hear from you soon!


Hannah Osborn (NARAL NC Intern Class of 2013, NC State Class of 2014) speaking at a pro-choice Rally last March.
Development Internship: Our Development Intern will work closely with our Development Coordinator to communicate with our membership and secure resources needed to pursue our mission of protecting reproductive rights and health in North Carolina. If you're an aspiring development executive with a passion for reproductive justice, this is the job for you!
Organizing Internship: Our organizing intern will learn how to engage the community in the Reproductive Rights Movement. You'll learn leadership development, team building, recruitment strategies, and best practices for organizing and training skills. If you're an activist burning to take back our state for women and families, this is the job for you! 
Social Media Internship: Our social media intern assists in all aspects of upkeep and production of our social media outlets. Our social media intern is an integral part of the online team, assisting with online fundraising, web advocacy, and communications. If you're a social media guru with a passion for making infographics and editing photos, this is the job for you!
For more info, check out our website.