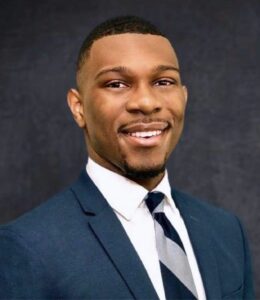 SOLVE Networks Director
he/him/his
R. Jordan Davis, a native of Birmingham, Alabama, joined the Southern Coalition for Social Justice as a SOLVE Communications Fellow in September 2021. He now serves as the SOLVE Networks Director.

Jordan is a 2020 graduate of Morehouse College and a 2021 graduate of Columbia University where he received a Master of Science in Nonprofit Management. He has held internships with Congresswoman Terri Sewell, the Stacey Abrams for Governor Campaign, the Atlanta Mayor's Office of Executive Communications and the Georgia General Assembly.

Through the intersection of civics and culture, Jordan hopes to increase civic engagement and help governments deliver on the promise of good policy.