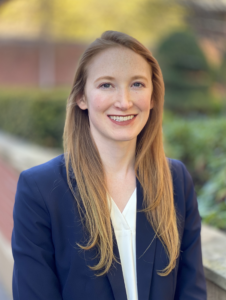 Voting Rights Legal Fellow
she/her/hers
Alexandra Wolfson serves as a Legal Fellow with the voting rights team at the Southern Coalition for Social Justice. She joined SCSJ in September 2021.
Alexandra graduated cum laude from Harvard Law School in May 2021. During her time at law school, Alexandra worked with Fair Elections Center, Protect Democracy, and as a student advocate in the Harvard Housing Law Clinic and the Harvard Health Law and Policy Clinic. Alexandra also served as Editor-in-Chief of the Harvard Civil Rights-Civil Liberties Law Review, President of the Harvard Law School ACLU, and External Affairs Director of the Women's Law Association.
Prior to law school, Alexandra graduated magna cum laude from Brown University with a B.A. in History. She subsequently worked in international development and education.
Alexandra is dedicated to strengthening our democratic system and ensuring that all Americans have a voice in our elected government.